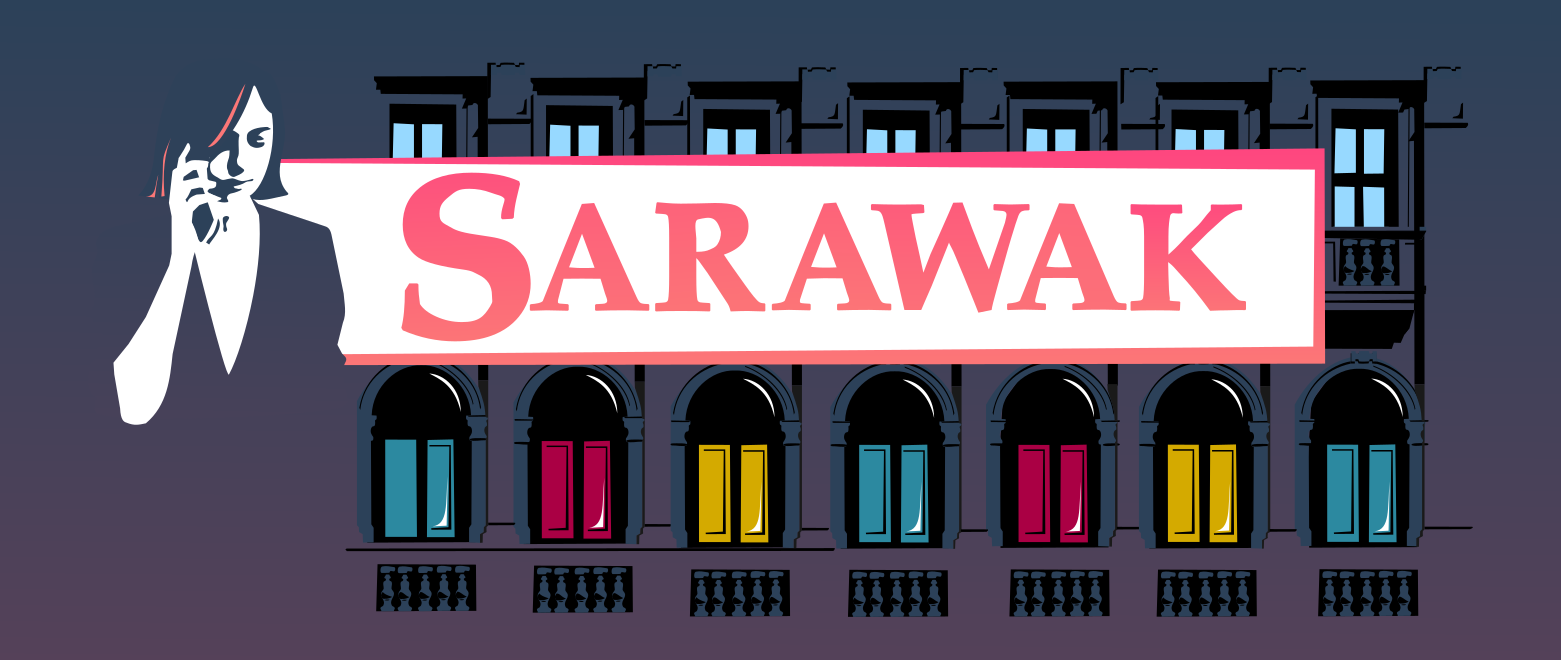 Sarawak
A downloadable game for Windows, macOS, and Linux

Sarawak is a short literary mystery game set in Oxford and Borneo.

A university professor is found dead on the steps outside your hotel. The police arrest someone very close to you for his murder. The dead professor has left behind him a web of secrets that you alone can unravel.

Sarawak is a narrative adventure game that takes you from the dreaming spires of Oxford to the jungles of Borneo as you make interactive choices and solve puzzles in a story that blurs the boundaries between narrative games and conventional literature.



For fans of narrative adventure games or old-fashioned mystery novels
Sarawak will appeal to players who enjoyed the likes of 80 Days, A Case of Distrust, LucasArts adventure games or Agatha Christie novels. Sarawak is best described as a narrative adventure, and gameplay is split between interactive text choices and puzzles.

Choose your words wisely
Through dialogue choices, you interact with a whimsical cast of characters who help or hinder your progress. The more you unravel, the more conflicted you become as you start to question who's lying and who's telling the truth.

Solve puzzles
Discover Sarawak's beautiful and interactive illustrations as you open locks and doors, discover secret rooms, hack into police equipment, pore through newspaper archives, and light up a jungle research station.
COVERAGE
"A charming, pleasant and relaxing game"
"Sarawak puts forward an engaging tale that will keep you enticed for its duration"
8/10 - Gamereactor

"I can't gush enough about how much I enjoyed this game and can find no fault. It features a well-written story that's brimming with character, charm, and wit. It has incredible art that complements incredibly vivid prose, and fun, engaging puzzles to help make the experience a little more interactive. This is truly one of the best narrative experiences I've had in a while, the kind that makes me happy I'm a game's journalist."
10/10 - The Game Crater

"If you're looking for a story-driven mystery with plenty of intrigue and fun, give this one a go."
"With an interesting story and creative art style, it's well up there as one of the more unique games I've played."
Gamespew

"Sarawak is a delightfully cozy piece of interactive fiction"
"Had me hooked on both cracking the mystery and simply existing as this witty traveling anthropology student."
Goombastomp
Purchase
In order to download this game you must purchase it at or above the minimum price of $5.99 USD. You will get access to the following files:
Version 6d2f23a02d2305df3111b90bba3dd751b0b85cbd
Version 6d2f23a02d2305df3111b90bba3dd751b0b85cbd
Version 6d2f23a02d2305df3111b90bba3dd751b0b85cbd